On the occasion of International Women's Day on the 8th of March, 2020, Volunteer for India in collaboration with a Bihar based social developmental organization Revolution Against Pollution organized a one day awareness workshop on personal rights, menstrual hygiene, environment, leadership and volunteerism in the Kaithi Village of Sanjhuli block, of Rohtas district in Bihar.
Resource people specializing in these fields were invited to talk to the participants. The aim of the workshop was to facilitate the youth volunteers, from the neighboring 5 villages of the Panchayat, to work in their own communities to spur and establish changes at the grassroots level. Dr. Madhu Upadhyaya who is the block president and a champion of Women's rights in the area was invited as the chief guest.
Anoushka Gupta
Vineet Prakash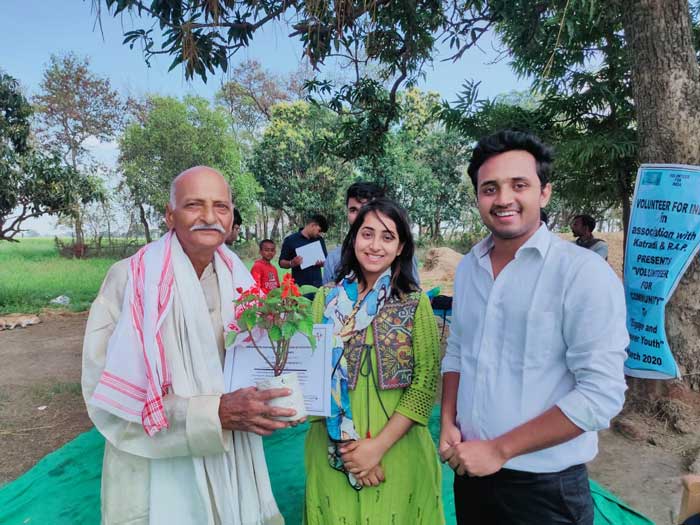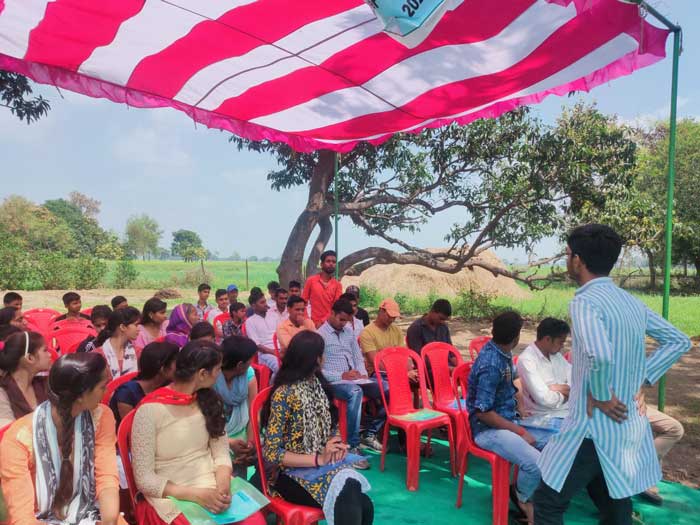 This was a first of its kind of event organized by VFI in a very remote area of Bihar. The participants expressed satisfaction at being introduced to new facets of personal and community development. The project also saw a massive participation of young girls who pushed the narrative of the event with their challenges, and showed an understanding by grasping the diverse subjects.
The platform gave our 60 volunteers information and knowledge about the pertinent role of an individual in bringing about positive changes in their community by volunteering, and taking initiative. They also got the chance to interact with the different speakers on various topics, and a few of them contacted us later seeking guidance and support to work on their own projects.

Anoushka Gupta, Vineet Prakash
Founding Members – VFI